Discover the Nation's Best Green Communities
For many adults approaching retirement age, environmental sustainability is a huge concern. Reducing your carbon footprint has never been more accessible, popular or cozier than taking up residence in a Green Retirement Community.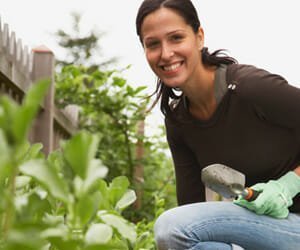 Sustainable Housing For You
Energy-efficient lighting and power sources are standards when shopping for a Green Community in which to retire. A large majority of housing options run their electricity exclusively with solar, wind, or hydroelectric power. Since these specific neighborhoods are designed to have minimal environmental impact, geothermal power is commonly the source for the heating and cooling of the many community buildings.
Green Communities Offer Efficient Living Space
Many retirees looking to relocate are already in the market for a downsized living space, which is what many Green Communities encourage. With smaller individual homes and larger communal resources, these neighborhoods make it effortless to stay green after retirement. Some even offer and encourage co-housing of residents who would otherwise be living alone. This increases safety and close relationships amongst residents while simultaneously reducing the individual's environmental impact.
Environmental Awareness for your Retirement Community
You will probably not find a vast manicured golf course within your Green Community. Recently established retirement centers have all but eliminated this amenity in an effort to remove herbicides and synthetic fertilizers from their grounds maintenance routine as well as to reduce water usage. In lieu of an expansive lawn, most Green Communities have a community garden within close walking distance that fosters a greater sense of community and environmental accountability.
Transportation Within Green Communities
A major factor that makes a community "green" is its walkability. These retirement neighborhoods have attempted to essentially eradicate the presence of automobiles within the community by having central locations for the common areas. In these centered features is where residents can find group transportation options and all their recycling resources.
Research and Explore the Best Green Communities
Click to explore the following green communities. Request information from multiple communities by selecting the checkboxes to the right and completing the form below.
FEATURED
The Retreat at Ocean Isle Beach is a special community just 1 mile away from the beautiful sand and waves of Ocean Isle Beach. Residents at The Retreat are positioned uniquely within walking distance to the local grocery store, incredible restaurants and quaint shops that make Ocean Isle Beach so desirable. The colorful homes and lush landscape pay homage to the bold and bright colors you'll find lining the oceanfront streets just across the causeway.
With a sparkling crystal blue lap pool and an outdoor cabana that features a built in gas grill, large gathering area, and a big screen outdoor television, you'll find neighbors at The Retreat taking full advantage of their outdoor spaces on any given summer day. Palm tree lined streets, shuffleboard courts and sidewalks throughout the community combined with the mild climate lend itself to daily walks, bicycle rides, and outdoor activities year round. As one of the area's premier new home communities, The Retreat is known for offering the best value at the very best price.
Find Out More About The Retreat at Ocean Isle Beach – A North Carolina Retirement Community
If you would like to learn more about this mix of relaxation, fun and slow pace of life retirement community in North Carolina, offering world class amenities, you can request more information and compare this community with many others to find your ideal lifestyle. All you have to do is request more information here.