Discover the Nation's Best Green Communities
For many adults approaching retirement age, environmental sustainability is a huge concern. Reducing your carbon footprint has never been more accessible, popular or cozier than taking up residence in a Green Retirement Community.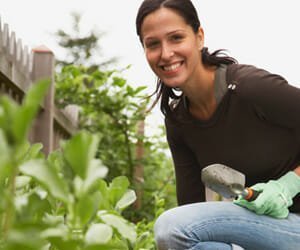 Sustainable Housing For You
Energy-efficient lighting and power sources are standards when shopping for a Green Community in which to retire. A large majority of housing options run their electricity exclusively with solar, wind, or hydroelectric power. Since these specific neighborhoods are designed to have minimal environmental impact, geothermal power is commonly the source for the heating and cooling of the many community buildings.
Green Communities Offer Efficient Living Space
Many retirees looking to relocate are already in the market for a downsized living space, which is what many Green Communities encourage. With smaller individual homes and larger communal resources, these neighborhoods make it effortless to stay green after retirement. Some even offer and encourage co-housing of residents who would otherwise be living alone. This increases safety and close relationships amongst residents while simultaneously reducing the individual's environmental impact.
Environmental Awareness for your Retirement Community
You will probably not find a vast manicured golf course within your Green Community. Recently established retirement centers have all but eliminated this amenity in an effort to remove herbicides and synthetic fertilizers from their grounds maintenance routine as well as to reduce water usage. In lieu of an expansive lawn, most Green Communities have a community garden within close walking distance that fosters a greater sense of community and environmental accountability.
Transportation Within Green Communities
A major factor that makes a community "green" is its walkability. These retirement neighborhoods have attempted to essentially eradicate the presence of automobiles within the community by having central locations for the common areas. In these centered features is where residents can find group transportation options and all their recycling resources.
Research and Explore the Best Green Communities
Click to explore the following green communities. Request information from multiple communities by selecting the checkboxes to the right and completing the form below.
North Carolina has always been recognized for its natural diversity and gracious hospitality, which now has made it into an extremely popular retirement destination. Choices abound for a healthy, happy retirement setting, whether you want to relax on the beach or enjoy the great outdoors in our mountains or stay busy in a bustling city. The North Carolina Certified Retirement Community designation means a city has completed a comprehensive evaluation process with requirements outlined by the North Carolina General Assembly. These Certified Retirement Communities are recognized for providing the amenities, services and opportunities retirees need to enjoy active and productive lives.
LIVE SIMPLY, THINK BIG isn't just our tagline, it's our way of life. We aren't limited by
our size and neither are our dreams. Whether you want to spend your retirement volunteering,
spending time with friends or finally opening that small business you always dreamed of, you
can "Do What You Love in Reidsville"; Being "retired" doesn't mean you can't live out your
dreams, it means you now have the freedom to do it!
https://www.riseupreidsville.com/retire

Johnston County (JoCo) offers you more than you expect in retirement! Discover a blend of history, entertainment, dining, lodging, and outlet shopping, along with a generous helping of true southern hospitality. With a growing culinary and craft beverage scene, as well as revitalized downtowns, you don't have to travel far from home to find what you are looking for. The unique communities that make up JoCo have one thing in common–a relaxed atmosphere and friendly people.
https://www.johnstoncountync.org/retire-joco/

If you are looking to build or purchase in an exceptional mountain golf community, it's time to look closer at Rumbling Bald on Lake Lure. You will find a few choice, undeveloped properties within our community at pleasantly affordable prices along with several spectacular homes in a variety of settings. You can come today; enjoy our lake and golf, and choose the opportunity to live in a remarkable community.
https://rumblingbald.com/living-here

Nestled in the northern piedmont of North Carolina, a short commute from the Triangle and southern Virgina, Person County is home to rolling hills, farmers markets, lakes, and trails. With two beautiful wineries, live music venues, historic general stores, and Uptown Roxboro, Person County values its history and community while embracing the new. No matter what you choose, life in Person County is homegrown, just for you.
https://itsbetterinperson.com/
Oakland Park is everything Florida living should be. With picturesque scenery and close proximity to Winter Garden, it is the perfect balance of modern conveniences and old Florida charm. Our preservation of the natural surroundings and the area's history, character, and craftsmanship create a stunning sanctuary that you'll want to call home.
Located just off the West Orange Trail and minutes from downtown Winter Garden, Oakland Park is Florida the way it should be – a blending of water, majestic trees, and a classic, small-town feel. It's hard to imagine that a place so quaint is just minutes from Winter Garden and the excitement of Orlando. You truly can have the best of many worlds here at Oakland Park.
No matter where you are in Oakland Park, you are not far from a park, pool, or trail. Oakland Park amenities beckon families and friends to gather and enjoy the great outdoors, take in the vast shoreline or relax in the afternoon breeze. For those seeking shelter, the Oakland Park Clubhouse can be thought of as an extension of their own living room, a quiet nook for reading, or a festive setting for family and friends.
Oakland Park homes are inspired by historic styles and old-Florida charm and built by highly regarded regional builders. Design features such as outward-facing interiors and rear-facing garages provide a pedestrian-friendly feel, while large front porches encourage interaction between neighbors and create an organic feeling as if the community developed over several decades. And if you desire something different, our available homesites and options allow you the variety to satisfy your own personal tastes and practical needs.
Plan your visit
You can research and learn about all sorts of mountain communities below—but don't let the choices overwhelm you. After you've selected some areas you're interested in, plan your visit as the next step! It'll help you narrow down your search to breathe the mountain air, see the views, and get a feel for the peaceful mountain lifestyle.
Request information for your selected communities.
Your Information Request for your selected properties