Discover the Nation's Best Green Communities
For many adults approaching retirement age, environmental sustainability is a huge concern. Reducing your carbon footprint has never been more accessible, popular or cozier than taking up residence in a Green Retirement Community.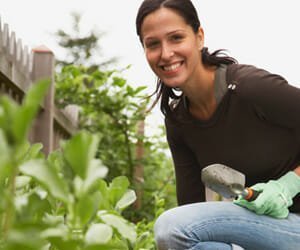 Sustainable Senior Housing
Energy-efficient lighting and power sources are standards when shopping for a Green Community in which to retire. A large majority of housing options run their electricity exclusively with solar, wind, or hydroelectric power. Since these specific neighborhoods are designed to have minimal environmental impact, geothermal power is commonly the source for the heating and cooling of the many community buildings.
Green Communities Offer Efficient Living Space
Many retirees looking to relocate are already in the market for a downsized living space, which is what many Green Communities encourage. With smaller individual homes and larger communal resources, these neighborhoods make it effortless to stay green after retirement. Some even offer and encourage co-housing of residents who would otherwise be living alone. This increases safety and close relationships amongst residents while simultaneously reducing the individual's environmental impact.
Environmental Awareness for your Retirement Community
You will probably not find a vast manicured golf course within your Green Community. Recently established retirement centers have all but eliminated this amenity in an effort to remove herbicides and synthetic fertilizers from their grounds maintenance routine as well as to reduce water usage. In lieu of an expansive lawn, most Green Communities have a community garden within close walking distance that fosters a greater sense of community and environmental accountability.
Transportation Within Green Communities
A major factor that makes a community "green" is its walkability. These retirement neighborhoods have attempted to essentially eradicate the presence of automobiles within the community by having central locations for the common areas. In these centered features is where residents can find group transportation options and all their recycling resources.
Research and Explore the Best Green Communities
Click to explore the following green communities. Request information from multiple communities by selecting the checkboxes to the right and completing the form below.
There's no better place than Lakewood Ranch to live the Florida lifestyle you've dreamed of.
Here, living healthy and well is as much about nourishing the body as it is the heart, mind and spirit. That's why, in addition to incredible active recreation and best-in-class medical facilities, you'll also find that access to nature, educational opportunities, community traditions and creative pursuits abound.
Our natural areas and common spaces connect to homes through trails and parks, that in turn connect to gathering areas like three town centers, a sports campus, Sarasota Polo Club and a farmers' market.
And just beyond our backyard, you can enjoy the dynamic shopping district of University Town Center, Sarasota's white sand beaches and arts scene, Tampa's sport teams and entertainment, and quick access to four airports.
In fact, living at Lakewood Ranch offers so many of the elements believed to positively impact our wellbeing that it has been selected as the home for a landmark, multi-generational research initiative that will have global impact on brain health.
These are just some of the reasons why Ideal Living named Lakewood Ranch Best Health and Fitness Community, and why it is the country's #1 best-selling community.
With more than 20 distinctive villages, Lakewood Ranch blends unique home choices with a community designed to support wellness in all aspects of life. New homes range from condos and townhomes to single-family homes and estates, with prices from the $200s to over $1 million.
Come explore Florida's favorite place to call home.
What to expect at The Ranch:
• More than 20 villages (2 are 55+)
• 3 town centers and multiple Publix-anchored neighborhood centers
• 150 miles of multi-surface trails
• 7,000 acres of lakes, parks, and preserves
• 60+ clubs and groups
• Over 200 shops and eateries
• 7 community parks and dog parks
• 162 holes of golf
• 32 courts for racquet sports
• A-rated schools & higher education campuses
• Sarasota Polo Club
• Farmers' market
• Lakewood Ranch Golf & Country Club
• 22 fields at Premier Sports Campus
Ready to discover it? Great. Request more information below to receive discovery tour packages
and specials. You won't know until you go!