Luxury Lifestyle Communities
Luxury lifestyle communities are designed to provide residents with the best possible living experience. They offer a variety of amenities and services that are designed to make life easier and more enjoyable, including spacious and well-appointed homes, and on-site amenities, such as pools, fitness centers, and restaurants.
Luxury lifestyle communities are often located in desirable areas, such as near beaches, golf courses, or other recreational amenities. They can be a great option for people who are looking for a high quality of life and want to live in a safe and secure environment.
These communities offer a wide range of amenities, including:
Golf courses
Tennis courts
Swimming pools
Fitness centers
Social and recreational activities
Security and safety measures
If you are looking for a luxurious and convenient place to retire, a luxury lifestyle community may be the perfect choice for you.
Location, Location, Location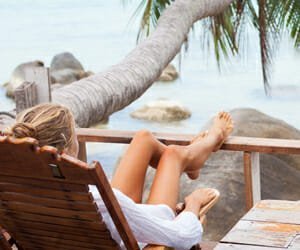 There are thousands of luxury communities across the country. How do you find the one that's right for you? Location is the first thing to consider. Once you choose the region you want to live in, you can narrow your options further.
To some degree, the location you choose dictates the price range. So, this is something to consider. If Florida is on your list of potential destinations, then you're in luck. Because, in this case, it pays to go where the crowd is.
As we all know, retirees flock to Florida every year. Subsequently, Florida luxury communities are abundant. Price points are competitive. And, communities strive to stand out by offering exceedingly more luxurious amenities. These reasons, and others, make exploring Florida luxury communities an ideal choice.
If you're considering the southeast, just north of Florida, you're not alone.
In a recent study, 73% percent of our subscribers listed the southeast as a top area of interest.
Luxury communities in North Carolina, South Carolina, and Georgia have been multiplying at a rapid rate over the last few years. And, where there's ample supply, there's ample demand.
If you know you want to be in the southeast, that's great. But, take it a step further. Are you looking for a mountain lifestyle, or do you want to settle into the coast? How close to the city do you need to be? Do you need easy access to the water?
If you're looking for something a touch more exotic, the Caribbean is full of luxury communities at price-points that may surprise you. The Dominican Republic is becoming one of the hottest international destinations for that reason. The Bahamas, Costa Rica, the Riviera Maya and Panama continue to host top luxury communities.
Take a look at some of the country's best Luxury Communities
Click to explore the following luxury communities. Request information from multiple communities by selecting the checkboxes to the right and completing the form below.
FEATURED
Callawassie Island, located in the heart of the Lowcountry, is a private, gated island community offering world-class Tom Fazio golf and a full complement of amenities including a tennis center, clubhouse, pools, fitness center, and River Club. Secluded from the noise and congestion of the highway, Callawassie lies miles from Hilton Head and is also convenient to Beaufort and Bluffton (15 minutes away); historic Savannah, GA (a 30-minute drive); and the Savannah/Hilton Head International Airport (40 minutes away). A half-mile causeway provides a relaxing, slow-paced approach to the island, where peace and quiet are as plentiful as vibrant activity.
The community hosts numerous social events, activities and clubs connecting members by their passions for nature, art and giving back locally. Members take full advantage of the island parks, historical sites and recreation areas for enjoying remarkable views of undisturbed nature. Island dwellers have access to four community docks providing leased slips, kayak launches and excellent opportunities for fishing, crabbing and shrimping. The River Club, overlooking the Colleton River, is a warm gathering center with a library and fireplace, family swimming pool, and offers seasonal dining.
For those seeking a golfing experience like no other, the 27-hole, Tom Fazio-designed championship golf course is truly spectacular. Voted one of South Carolina's top 50 courses, Callawassie recently enhanced the design with a four-million-dollar renovation in 2014. This renovation resulted in a brand-new pro shop with three Class A PGA Golf Professionals. The courses meander intimately along the waterways and salt marshes in a way that environmental regulations have made difficult for newer courses; visual interest is natural not manmade.
Callawassie Island is the first South Carolina gated community to have been designated a "Community Wildlife Habitat" by the National Wildlife Federation. This coexistence brings a true community balance with nature. The island is covered with live oaks and palmettos, egrets and herons, and encompasses a thriving salt marsh ecosystem.
Today, Callawassie is one of only four South Carolina communities holding this distinguished designation. The homes and homesites, including waterfront property, are among the best values in the area.
Start Discovering
We're here to simplify your search. Click on communities below to start whittling down your list. Before booking discover travel, though, consider attending an ideal-LIVING Resort & Retirement Show near you! You'll meet reps from these communities and dozens of others. And, our show seminars can help you hone it on exactly what it is you want. You won't know how helpful it can be until you go!
Request information for your selected communities.
Your Information Request for your selected properties