Living the Lavish Life in ideal-LIVING's Luxury Communities
Time To Treat Yourself
Luxury, or the state of great comfort and extravagant living, is more accessible than one might imagine. After years of keeping your nose to the grindstone, it's high time for a little extravagance. Don't be afraid to add luxury to the list of wants in your retirement, or second home destination search.
In case you need to be convinced to go the route of high-living. Here are a few good reasons:
Experiencing pure, daily enjoyment can lead to a longer life.
Living in great comfort without ample responsibility allows time to build relationships.
Luxurious living allows more time for giving back.
Social activities are built in, accessible and easy.
Luxury communities offer easy access to health and wellness programs.
It's hard to be unhappy when you're surrounded by luxury!
There are luxury communities to fit a variety of budgets. If this component factors into the lifestyle you want, start considering where you want to land.
Location, Location, Location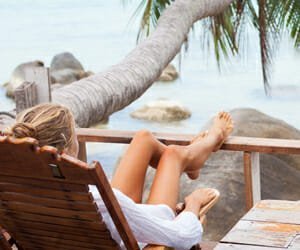 There are thousands of luxury communities across the country. How do you find the one that's right for you? Location is the first thing to consider. Once you choose the region you want to live in, you can narrow your options further.
To some degree, the location you choose dictates the price range. So, this is something to consider. If Florida is on your list of potential destinations, then you're in luck. Because, in this case, it pays to go where the crowd is.
As we all know, retirees flock to Florida every year. Subsequently, Florida luxury communities are abundant. Price points are competitive. And, communities strive to stand out by offering exceedingly more luxurious amenities. These reasons, and others, make exploring Florida luxury communities an ideal choice.
If you're considering the southeast, just north of Florida, you're not alone.
In a recent study, 73% percent of our subscribers listed the southeast as a top area of interest.
Luxury communities in North Carolina, South Carolina, and Georgia have been multiplying at a rapid rate over the last few years. And, where there's ample supply, there's ample demand.
If you know you want to be in the southeast, that's great. But, take it a step further. Are you looking for a mountain lifestyle, or do you want to settle into the coast? How close to the city do you need to be? Do you need easy access to the water?
If you're looking for something a touch more exotic, the Caribbean is full of luxury communities at price-points that may surprise you. The Dominican Republic is becoming one of the hottest international destinations for that reason. The Bahamas, Costa Rica, the Riviera Maya and Panama continue to host top luxury communities.
Take a look at some of the country's best Luxury Communities
Click to explore the following luxury communities. Request information from multiple communities by selecting the checkboxes to the right and completing the form below.
FEATURED
There is a place off the South Carolina coast, near the charming town of Beaufort, where nature and luxury share center stage. Shaped by the Intracoastal Waterway and a rich Southern history, the SC gated golf community of Dataw Island is a pristine parcel of 870 acres waiting to be discovered.
The Dataw Island Club is the perfect choice for you. Golf and Social memberships are available for island residents. If you live in the area and are interested in joining the club, call to find out about the special Country Club Membership incentives. For membership information call (843) 838-3838. Ask about their vacation memberships!
The Dataw Island Club has completed its two year renovation of their golf courses. The Cotton Dike course, designed by Tom Fazio, was completely renovated in 2011, and the Arthur Hills designed Morgan River course has also completed its renovation.
"Top 100 Amenity Communities" – ideal-LIVING Magazine
"Best in Value Golf Community" – Links Magazine
"Certified Audubon Cooperative Sanctuary" – The Audubon Cooperative Sanctuary Program for Golf Courses
Dataw Island is a luxurious and private residential golf community nestled in an unrivaled South Carolina landscape. Within the gates, there is 24-hour security. There's vibrancy there, a constant bustle of activity that reflects the area's rich wildlife and Dataw's collaborative culture. Residents can walk, bike or travel by golf cart to social gatherings, functions and meetings.
From deepwater slips that lead to blue waters to the manicured golf courses named for legends; from an indoor lap pool to a whirlpool spa; from tennis lessons to Spanish lessons, Dataw Island is humming with leisure. Start the day sunny side up in your Lowcountry residence. Uncover cozy, shaded nooks perfect for soaking in the coastal breeze. Join neighbors for a Yacht Club meeting or challenge friends to a game of croquet on the lawn. From a calendar of social events to thoughtful gathering spots woven throughout, Dataw Island's connected community is inspired by you.
Start Discovering
We're here to simplify your search. Click on communities below to start whittling down your list. Before booking discover travel, though, consider attending an ideal-LIVING Resort & Retirement Show near you! You'll meet reps from these communities and dozens of others. And, our show seminars can help you hone it on exactly what it is you want. You won't know how helpful it can be until you go!
Request information for your selected communities.
Your Information Request for your selected properties