Five Easy Universal Design Principles for New Homes
Five Easy Universal Design Principles for New Homes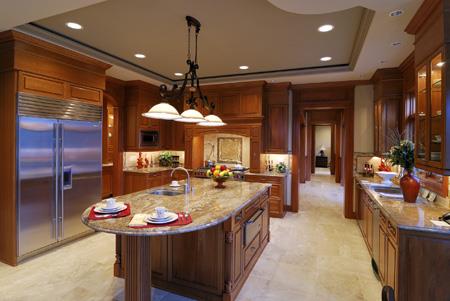 Building your own home is a life-long dream for many, so why not ensure that you can spend the rest of your life in the home you've created? Incorporating universal design principles in custom construction allows you to age in place and appreciate the fruits of your efforts. There's no need to compromise aesthetics—some of the top universal design principles are actually quite easy to include when you plan for them right from the start.
Ensure Flat, Low Resistance Flooring
One of the biggest things you can do when building a new home is to ensure it has flat, low resistance flooring. Eliminate unnecessary steps and decorative features like sunken living rooms or split levels. Don't install curbs in doorways, particularly for bathrooms, and opt for large, flat tile or polished cement floors rather than carpeting.
Love Wide Open Spaces
When doing the plans for your new custom home, show your love for wide open spaces. This ensures a full turning radius in hallways, corners and between kitchen islands and cabinets while creating an open, spacious look. "When we added onto our old home, the new section had gorgeous wide hallways that became even more attractive once I started using a wheelchair," says Karen Wein of Atlanta. "For our new house, wide hallways were a must!"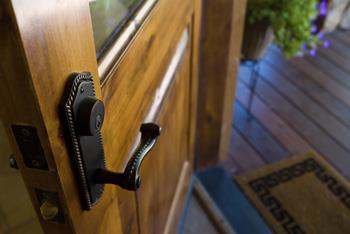 Think With Your Fist
When looking at handles, switches and fixtures, use the closed-fist test: Could you open or turn this on using only your fist? Thinking of this tiny usage detail now can eliminate hours of frustration later. Lever faucets and door handles, push-pop cabinets, flat panel light switches and big buttons are inexpensive and minor aesthetic choices that can dramatically enhance the accessibility and usability of every part of your home.
Build In Colorful Large Print
Your computer and e-reader have large print and color contrast features to make them easier to use, so why not your home? From large, brightly colored fuse boxes to light fixtures that contrast with wall colors, you can make your home friendly for low vision situations—or even just more usable if you've temporarily misplaced your glasses. Voice response features for activating lighting or thermostats are other low vision choices that make the best use of new home technologies as well as universal design. "My voice-activated lights and alarm system impress my guests, who don't know I can't see the buttons these days due to my macular degeneration," notes Raymond Kamp, retired in his dream home in Dunedin, FL.
Do A Sit And Reach Test
A final test for your new home design is the sit and reach test. Can sink faucets, light switches, shower heads, door handles and fuse boxes be reached from a sitting position? If it's not something for now, could it be easily adjusted for later? Adjustable cabinets, sink cutaways and waist-height wiring are often more affordable to install as a part of an original build, allowing you to have a gorgeous home for aging in place at a fraction of the cost of later adjustments.
Receive your complimentary Relocation Bundle