Lake House – Fantasy Lake Lives
Fantasy Lake Lives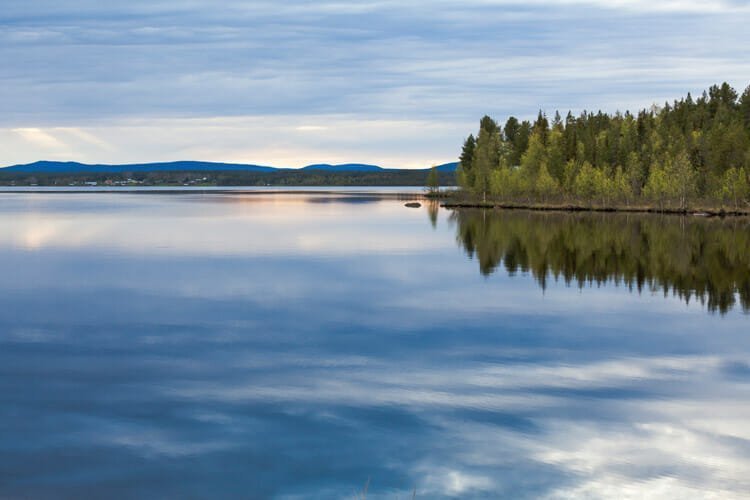 For my two sisters and me, fun on the lake in the '60s meant strapping on one of those too big, double-breasted, faded tangerine-colored life vests and getting into a canoe that our father would paddle around in a circle for 15 minutes.
Well, these days fun on the lake is a whole different story. From the home you purchase, to the design elements within, and the character of the lake without, the options are plentiful.
So what are the "must-haves" for those considering relocating or retiring to a lake home?
Stunning Views at Keowee Key
For one homeowner at the Keowee Key community on South Carolina's Lake Keowee, his decision of where to buy a lake home organically started with the view. A self-described techy, Arland McMullen considered 232 homes that he located on mapping software before landing on a residence he would renovate at the tip of a peninsula with commanding, big water views, all framed by 3,000-foot Blue Ridge Mountain peaks. Says Arland, "I can fix the house, I can't fix the view."
After several years of renovation, including installing iPads to control door locks, lighting, temperature, security, and audio/visual, Arland maximized his new home's glorious views by removing walls on the main level of the house that obstructed the lake view and installing glass railings on the generous outdoor deck to enhance sight lines. Says Arland, "Lake living in our community is about having lots of open entertaining space."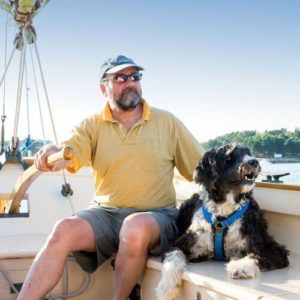 Another of Arland's lake house "must haves" was a community with a thriving social environment. Well, he certainly found that at Keowee Key, which boasts 55 separate social clubs for its residents, including Monday Morning Painters, Pickleball Club, and a history club that reportedly has a two-year waiting list. Don't even ask what happens when the "Jet Ski Babes" meet each month!
A wine aficionado, Arland added a 325-bottle wine cellar to his lake home. Appropriately, Arland is president of the community's Wine Appreciation Club. He also is a member of the boat club where he describes, "Once a month members will 'meet-up' on the water or 'beach-up' on an island, and everyone brings something for dinner and drinks and has great fun."
Arland's boat of choice is a 23-foot tritoon, a bit like a pontoon boat, only with a third tube in the center. Tritoons generally offer boaters more power for pulling skiers and wake boarders, are more stable in choppy water, and offer more deck space for on-water entertaining.
Guest Rooms With a View
For Steve and Kaye Maynard at WindRiver, a welcoming 687-acre lake and golf community tucked on Tellico Lake just west of Knoxville, TN, the first "must have" was also about the view. In 2005, the Maynards had purchased both a lake homesite tight to the water and a ridgetop homesite. They ultimately chose to build their retirement home on the ridgetop for the commanding view of the lake and the Smoky Mountains beyond.
A more fundamental reason, however, is that current guidelines restrict building any new boat docks on much of the shoreline of the sprawling Tennessee Valley Authority (TVA) lake system, of which Tellico Lake belongs.
Says Steve, "Regardless of the home location we would always access our boat from WindRiver's marina, so why not maximize our views from the top of the community?"
The retirement home the Maynards built at WindRiver features one of the universal lake living "must haves," which is lots of extra rooms for visiting family and friends. There are three guest suites on the lower floor and a fourth guest suite on the third floor that is conveniently accessed by an elevator because, "who wants to carry luggage up 19 stairs?" offered Steve.
The Maynards also built a media–room, complete with eight leather chairs and a 100" movie screen. For lake fun they'll often drop a fishing hook, tow giggly kids on inner tubes, or take a calming cruise around the 16,000-acre Tellico Lake in a 28-foot Chaparral power boat.
Cruising at Lakeside Coves and Beyond
Every now and then you com
e across a stretch of shoreline on a TVA lake where one can apply for a permit to build a dock. Such is the case at Lakeside Coves, an intimate, half-mile long peninsula community of just 44 homes on Watts Bar Lake in Tennessee. It's where Hal and Gwen Holland have purchased a lakefront lot and are planning to build their ultimate lake home in 2018.
For the Hollands, the lake "must have" meant their own deep water dock at which to moor their future dream boat, a 30-40' sport cruiser. The cruiser, in turn, opens up a whole wondrous world of boat travel to the Gulf of Mexico or the Great Lakes or a day trip to Chattanooga. This unique ability is made possible by a series of locks that connect vast reservoirs on the Tennessee River, which then link to other waterways on the East Coast.
While Hal, 'tongue-in-cheek,' refers to his dream boat as a "Winnebago on water," sport cruisers are very cool, sleek, and offer roomy seating, a spacious galley kitchen, sleeping berths, wireless Bluetooth and media inputs, and many other features perfect for extended boat travel.
Pristine Water and Incredible Views
For recent retirees Dave and Cindy Hammond, one of their leading lake house "must haves" was the natural aesthetic quality of the lake. Which is exactly what they found at Fawn Lake, a perfectly scaled community that opened in 1989 and is located near historic Fredericksburg, VA, just an hour southwest of Washington, D.C.
The centerpiece of Fawn Lake is a 288-acre, deep-water lake with over seven miles of shoreline that frame an Arnold Palmer-designed golf course and a myriad of other inviting amenities. The Hammond's test of Fawn Lake's natural aesthetics was first met by its clear and pristine lake water, which is carefully monitored by the homeowner's Lake Environment Committee, in which Dave is active.
The second test was met in that Fawn Lake limits the size of power boats to 21' and does not allow jet skis, which in turn makes for quieter and calmer shorelines, perfect for the Hammonds to "feel safe on the water," according to Dave, as they paddle board, kayak, and deck boat around secret coves.
Perhaps most importantly, Dave explains that the tranquil water at Fawn Lake suits Cindy's deep fascination with nature. Dave tenderly observes that, "Cindy loves to connect to the lake and watch the weather and the clouds roll through as they reflect on the lake's ever-changing water color… to her it's almost like art."
A wonderful way to think about a day on the lake, indeed.
by Warren Grant
---
Receive your complimentary Relocation Bundle