International Living: Retire to Paradise
International Living: Retire to Paradise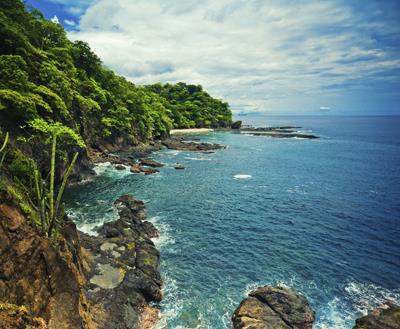 If you're a baby boomer, retirement is probably one subject that has been on your mind for some time. You've worked hard all your life and have probably given a lot of thought to how you want to spend the next part of your life. However, if you're like many boomers, you might have delayed retirement due to the economy or feel unable to retire in the style which you have always dreamed. The good news is that you can retire now, within your means, and possibly in a much better style than you ever imagined in Latin America.
As you rise in the morning to the sound of a tropical breeze blowing through the trees, grab a cup of coffee, go to your balcony and listen to the Holler monkeys in the distance at play. Look out to the awe-inspiring clouds above the rainforest. Take a short walk to town and browse the markets with an abundance of fresh fruit, vegetables, fish and much more, and pay only penny's on the dollar. Stop for a long massage for $5 to $10. At home, someone has cleaned your house, cut your grass and trimmed your hedges for a mere $2 or less an hour. In the afternoon, you can flow gracefully from a good book to a long siesta in the comfort of your hammock. At night, you'll watch the fireworks of an active volcano.
Although it sounds too good to be true, thousands of retirees are enjoying that kind of life for much less money than they could have ever done in the United States. In Latin America, you can choose to live in the style you are accustomed to for a lot less money, or you can choose to live a more luxurious lifestyle for less than you ever dreamed possible.
In deciding to live abroad, there are 10 questions you should ask yourself: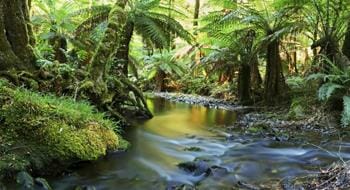 1. Where do you want to live?
The question of location is vastly different for everyone and depends on which surroundings will make you happiest. If basking in the sun on a secluded white beach, surfing 16 foot waves or exploring underground caves sounds like paradise, then Puerto Rico could be your destination. A cabin in the Costa Rican rainforests can bring to life that book that has been brewing in your mind for years with nothing to distract you, but local wildlife. If romance is what you desire, make a honeymoon last a lifetime in mountainous St. Lucia and live your days in the Caribbean islands surrounded by the clear, turquoise waters of the ocean.
2. How much will it cost?
Your budget may be the biggest factor to consider, but only in deciding between living comfortably within your means or lavishly for much less than you are accustomed. Many people are in luxury for as little as $2000 a month or live quite nicely on their social security checks. If you are content living a frugal lifestyle, you could live on as little as $600 to $800 a month or even less, including housing. Your electricity could be as little as $10 or $20 a month if you can live without air conditioning which is reasonable in Latin American climates. If you learn to live like a local by buying food in the fresh markets, your food cost will probably be 50% or less than you now spend. If you have a limited budget, the best option is to avoid tourist cities and search in the outlying towns. On the other hand, if you prefer a luxurious high-rise condominium with a housekeeper and all possible amenities, it will be much easier to live in that style.
3. What accommodations are available?
You could buy a luxurious four bedroom Mexican-style home in Jalisco, Mexico for only $79,000 or rent a small apartment for as little as $150 a month. A beautiful Central Valley Costa Rican mountain home with three bedrooms for $120,000 would seem impossible to North Americans, but commonplace in South America. If you plan to experience the diversity this country has to offer, renting might be a better option. Most rentals are furnished with everything you need to live making relocating a breeze. Imagine a two bedroom rainforest villa totally furnished with everything, which is walking distance to a pristine Caribbean beach, fresh markets, grocery stores, restaurants, music and entertainment, all for $700 a month, including utilities. Instead of searching for accommodations through the internet, it is advisable to travel to the location you are considering. You can frequently get a much better price in person. Many of the rentals are not advertised, the owner simply puts up a sign. It will also give you the opportunity to spend some time in your chosen destination to make sure you are where you want to be.
4. What kind of climate can I expect?
Most parts of Central and South America are mild year round with no summer or winter temperatures, rather temperatures ranging from around 72 to 89 degrees. There is typically a dry and wet season with the dry season starting in December and ending in April.
5. Will I be able to earn a living?
You are allowed to own a business. Yoga studios, horseback riding, dive shops and bed and breakfasts are some of the popular businesses owned by Americans. In general, you cannot take local jobs with a few exceptions. Due to a large demand for English teachers, many expatriates are working in public and private schools as well as teaching English to business employees.
6. Should I bring a vehicle?
Many people sell or leave their vehicle behind due to the high cost of fuel and the low cost of public transportation in Latin America. The main forms of transportation are taxis and buses. Rates will vary depending on your location, but are much lower than in the United States. Surprisingly, buses are quite modern and comfortable with air conditioning, reclining seats and movies.
7. What quality of life can I expect to have?
Most realize after just a short while that they feel better, breath better and are just all around healthier. It is thought to be due to breathing air no longer filled with pollution, eating the fresh food that is grown locally and the slow pace and stress-free lifestyle. When someone tells you they will do something mañana, which means tomorrow in Spanish, you might not see them for two or three days. That can take a little getting used to, but people in Latin America have been voted to be the happiest people in the world.
8. What kind of healthcare is available?
It is the opinion of many expatriates that the healthcare is better in many Latin American locations than in the U.S. Most clinics have many doctors with different specialties under one roof. You are able to get x-rays, lab work and other services done at the same location. Also, healthcare is amazingly inexpensive and health insurance is extremely low. However, most people forgo insurance, because of the low cost of doctor's visits and medications. Many U.S. citizens travel to Latin American countries to have medical, dental, and cosmetic procedures as well as major surgeries performed, because of the quality of care and huge savings. For instance, a full set of dentures in Mexico can be a third the cost in the U.S. or cosmetic surgery about half the cost.
9. How will I be affected by taxes?
Many Americans have watched their retirement savings and housing value plummet. This situation has made it necessary to find a safe haven for their assets. In many areas of Latin America, taxes are almost nonexistent. One of many examples is Belize, which is a tax shelter haven. Property taxes are very low and there is no inheritance tax or capital gains. There is also no income tax on income made outside of Costa Rica. Personal income tax is very low if you own and run a business as well as the ability to deduct many of your expenses. Corporate taxes are very low as well.
10. Are there any special incentives for retirees?
Panama has the Pensionado program which is considered to be the best retirement program in the world. To qualify you must be able to show a monthly pension of at least $500 a month. Some, but not all of the discounts included are:
• Tax exemption for importing household goods
• 25 percent discount on utilities
• 20 percent discount on airline ticket
• 20 percent off doctors' bills and 15 percent off hospital
• 10 percent discount on medications
• 50 percent off movies and sporting events
• 50 percent discount off hotels during the week and 30 percent on weekends
It's easy to see why Panama is one of the favorite destinations for boomers.
As you can see, there are many things to consider. By asking yourself a few questions, doing some research and communicating with boomers that are already living the life, you will make the right decision for you. Best wishes for living in paradise for the next and best part of your life.
Request information from the International Communities:
Receive your complimentary Relocation Bundle