Aiken's Affordable Southern Charm
Aiken's Affordable Southern Charm | ideal-LIVING's City overview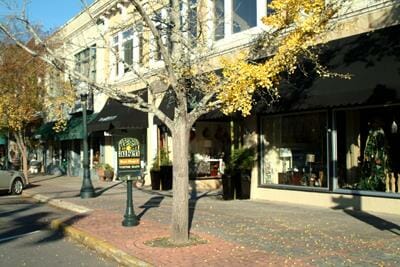 Often described as a city with Southern charm and a cosmopolitan flair, Aiken is a laid-back, charming community located near the mid-point of South Carolina's long border with Georgia. With low-cost housing and taxes as well as a mild four-season climate, it's easy to see why Aiken is one of the favorite retirement locales in the South. Founded as a winter retreat for wealthy Northerners, today, Aiken offers great golfing, hunting and fishing, and has received national acclaim in several prestigious magazines.
City overview
Aiken residents enjoy warm weather and a wonderful quality of life. The historic downtown area is filled with remarkable shops and restaurants, and the business district is alive and flourishing. Galleries, antique stores and specialty boutiques await the serious shopper. Beautifully preserved grand homes line the avenues and shaded streets.
Aiken is one of the nation's greatest training grounds for thoroughbreds. It is home to the Thoroughbred Racing Hall of Fame, established in 1977 as a tribute to the flat racing, steeplechase and honors horses that have trained in Aiken and gone on to become national champions. The Aiken Steeplechase Association, founded in 1930, hosts the Imperial Cup each March and the Holiday Cup in October.
Things to do
Hopelands Gardens is a major local attraction. The 14-acre public estate features a network of garden paths winding underneath a canopy of ancient live oaks dripping with Spanish moss. Visit nearby Hitchcock Woods, the largest urban forest in the United States with roughly 2,100 acres of natural forest, to appreciate the beauty of preserved land on over 65 miles of trails.
People who come to Aiken hoping to golf won't be disappointed. The mild winters make golf a year-round activity, and the city offers a wide variety of courses from which to choose. The city boasts America's fifth-oldest course and is also home to the first course to offer women's tees. For those who prefer golf to be a spectator sport, nearby Augusta is home to the Masters Golf Tournament.
New Residents Bill and Patsy Kramer
Woodside Plantation, Aiken, SC
"It's time for us to live OUR life," said Patsy Kramer. Bill and Patsy have had a great life together—50 years of marriage, three children, grandchildren, fulfilling careers and homes. Now, they are three months into their next adventure—retirement. They retired to Aiken, SC, from Pennsylvania. Though Bill had already retired, the couple had worked with a financial planner to devise a plan for retirement that was to keep Patsy working a few more years.
They knew it is expensive to retire and live on a fixed budget. "We worked very hard to get this lifestyle. We were never extravagant. But, we wanted to maintain the lifestyle in retirement."
Then in January, the Kramers went to a Live South Real Estate Show. They realized they could reduce their mortgage, decrease their tax burden and live a better lifestyle by moving to Aiken. "When you change the parameters of your plan, you can make it work," Pat said. They revisited their plan and discovered they could sell their home, reduce their mortgage and taxes and get a great new house that had all they wanted, now.
After visiting Aiken, they fell in love with Woodside Plantation and instinctually knew that everything would work out. And did it ever… On their way back home, they got a call that their offer had been accepted. They put their home in Pennsylvania on the market in April, it sold in June, they were able to lease back their home until September when their new home was completed and moved in September 2011. Talk about decisive people!
The Kramers couldn't be happier with their decision. Pat said, "We still think we are very young. Nothing is forever. Things can change. Why not enjoy the wonderful weather, and great lifestyle now? If it feels right, do it. Don't worry about the 'what ifs'."
The last couple of winters were brutal. Better climate, lower taxes and a great lifestyle were the motivating factors for the couple, and Bill was ready to make the move. "Even though our children and grandchildren are still in Pennsylvania, we feel we made the best decision for us," said Patsy.
When asked what advice she had for people considering retirement, Patsy said,"It's time to get on with your life… move on."
Receive your complimentary Relocation Bundle