Top 25 American Golf Courses for Value on Golf Advisor in 2015
Top 25 American Golf Courses for Value on Golf Advisor
Written by Brandon Tucker of GolfAdvisor.com featuring ideal-LIVING community of Edgewater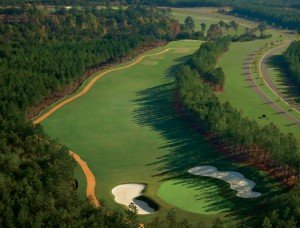 Few things excite a golfer more than the discovery of a hidden gem, or a course that delivers an experience that is far greater than the price paid to play.
At Golf Advisor, we've looked at your ratings and reviews over the course of 2015 to determine which courses delivered the best bang-for-the-buck by finding the courses in the U.S. with the best Value subcategory rating.
"Value" and "cheap" are entirely different meanings. "Value" can come in the form of a $100 resort course that feels like it costs $200, or a $50 course that feels incredibly underpriced compared to its closest courses.
Value can also be fleeting thing. A course could find a rate sweet spot that leads to busier tee sheets, and in turn, slower pace of play and a drop in course conditions or service. Or maybe a course that's been delivering tremendous value decides to raise their rates only to overshoot their customer base. Suddenly, the course next door becomes a potential threat to take over as the area's value pick.
But when you find that round that excels on all fronts, and you keep coming back again and again, there isn't much better feeling in recreational golf.
You'll find the top 25 courses in our Value subcategory, both of which are very affordable courses, were so solid in 2015 they also made our Top 50 Overall ranking as well.
You can view the full top 25 list for 2015 below, as well as the estimated green fee and some quotes from golfers about their experience. Click on each course to view more detailed reviews and information.
Top 25 courses for value
Dickson, Tenn.
Price: $20-$40
What they're saying: "Greens were in great condition. … Can't beat it for the value." — MaconBacon83
---
Paris, Ky.
Price: $39-$47
What they're saying: "This is a course that you will want to play more than once, and is a very good value." — Derry1757067
---
Mountain Top, Pa.
Price: $37-$46
What they're saying: "Compared to Philly and the suburbs what they charge here is a steal." — u000008049429
---
Battle Creek, Mich.
Price: $39-$60
What they're saying: "Bedford Valley was the best value of this year!" — Hearty
---
Lewisburg, Tenn.
Price: $32-$38
What they're saying: "Great value for money. Included range balls and a breakfast meal." — David5104027
---
Conroe, Texas
Price: $25-$40
What they're saying: "Good course for the money." — gregory2713471
---
Naples, Fla.
Price: $65
What they're saying: "Well worth the cost and very beautiful surroundings." — u037882859
---
Twin Lake, Mich.
Price: $29-$57
What they're saying: "Sometimes challenging course definitely worth the $." — u000005461914
---
Helen, Ga.
Price: $42-$52
What they're saying: "Great value as the price is reasonable." — brucew55
---
Lebanon, Ind.
Price: $45-$65
What they're saying: "Played for $24 and it was a steal. Love it and can't wait to go back." — rich7664144
---
Shelby, N.C.
Price: $42-$49
What they're saying: "best value in Western North Carlina. Highly recommended." — Steve4370877
---
Moses Lake, Wash.
Price: $30-$55
What they're saying: "What a deal, the course was in good shape and I took two friends that loved it." — tomrifenbery
---
Wagram, N.C.
Price: $15-$50
What they're saying: "Great Course, Great Staff, Great Deal. Truly a Pinehurst-style golf experience." — moose23
---
Brunswick, Ga.
Price: $25-$55
What they're saying: "Nice course for the money. will play there whenever we visit brunswick." — Msbixby
---
Prineville, Ore.
Price: $32-$38
What they're saying: "Good price for what you get." — marshfox
---
Carrabelle, Fla.
Price: $40-$65
What they're saying: "The course is Beautiful. … The price was great." — u000005781768
---
Avon Park, Fla.
Price: $50
What they're saying: "5 star course with 3 star cost" — Bare52head
---
Merry Hill, N.C.
Price: $35-$45
What they're saying: "A great value for the money. Will definitely play this course again." — upanddowner
---
Colorado City, Colo.
Price: $19-$26
What they're saying: "Nice quiet hidden course worth the travel for the price." — rtumbaga09
---
Lancaster, S.C.
Price: $45-$50
What they're saying: "Great place to play & best value in the area." — jn3006
---
Pahrump, Nev.
Price: $49-$79
What they're saying: "3rd year coming back here– still a jewel at an outstanding price!!" — u000004893411
---
Perkins, Okla.
Price: $20-$36.50
What they're saying: "The rates are always affordable and the course is just a lot of fun." — Mark2753991
---
Kingsland, Texas
Price: $20-$28
What they're saying: "Lighthouse is a fun course. … The greens and fairways were in great shape, especially for August in Texas. The cost was excellent." — wdhill
---
Burnet, Texas
Price: $30-$57
What they're saying: "For the price you cannot beat it." — BJPGOLF45
---
Guntersville, Ala.
Price: $39-$59
What they're saying: "Excellent course for the price, if you like playing golf on a course with lots of hills and valleys." — jmb112
Special thanks to Golf Advisor for allowing us to repost their article. Read the full article on www.golfadvisor.com
Receive your complimentary Relocation Bundle