Minto Harbor Isle: Life on Florida's Last Private Island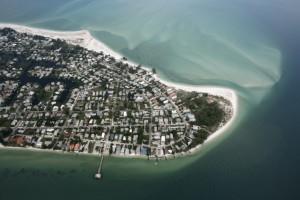 White sandy beaches-crystal blue waters. Sounds like the ideal retirement spot. And why not choose the finest? Minto Harbour Isle on Anna Marina Sound in Florida has miles of what you're looking for. The best part: it's private!
Homes in this 55+ community aren't extremely expensive either-they will cost you anywhere from $300-500,000. You can choose from one of six models, which include condos and townhomes and were designed in a Southern coastal resort style for your comfort. These homes feature a number of amenities, which are sure to please any retiree: dramatic elevations, innovative floor plans, and a variety of premium features. Homes range in size from 1,600-2,900 square feet, so you will have room when friends and family come to visit.
These homes are LEED Certified, which means that they have received the highest rating for green features, such as water and energy efficiency, enhanced indoor air quality, and sustainable use of materials and land.
If you want to socialize with your neighbors, there's no better place than the community clubhouse. The clubhouse is complete with a pool and a fitness center, which you can use at any time. As with anywhere in Florida, golfing is never far away.
At Harbour Isle, you can walk or run along the shore or the natural mangrove preserve. Some people even bike through the community. You can set sail for a day on the water, or if you're more adventurous, you can kayak. There's plenty of fish to catch. And at the end of the day, you can relax and watch the sun set over Florida's beautiful Gulf.
Anna Maria Sound is located in Bradenton, Florida in Manatee County. It's just minutes from Holmes Beach and Anna Maria Island. This area has long been known for a sugar white coastline, pristine beaches, marinas and boating life, Gulf waters, and a diversity of wildlife-roseate spoonbills, ospreys, dolphins, and manatees to name a few.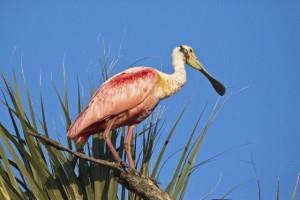 Long considered one of America's favorite vacation spots, Harbour Isle in now being called America's favorite, active retirement spot. The Bradenton-Sarasota area was ranked the "Best Place to Retire in the U.S." in 2009 by Portfolio.com.
The location is perfect too! Offering easy access to US Highway 41 and State Road 64 the community is open to visitors. Visitors enter Harbour Isle through a gated, guard tower, which leads down a narrow, Royal Palm tree-lined drive. This drive is parallel to a two-mile walking path that encircles the island, and is surrounded by a thirty-eight acre man-made lake.
If you need culture in your life, this Minto community delivers there, too. Harbour Isle has specialty shops, shows, fine-dining, arts, and entertainment. You don't have to go far. You're already there. All of this combined with the unique island lifestyle, and the affordable prices, provide retirees with an unprecedented place to call home in Florida's serene, sun-filled western coast. When you choose to live at Minto Harbour Isle on Anna Maria Sound, every day is a vacation.