Ideal Destinations Lake Norman
Ideal Destinations Lake Norman
Serenity Found on Lake Norman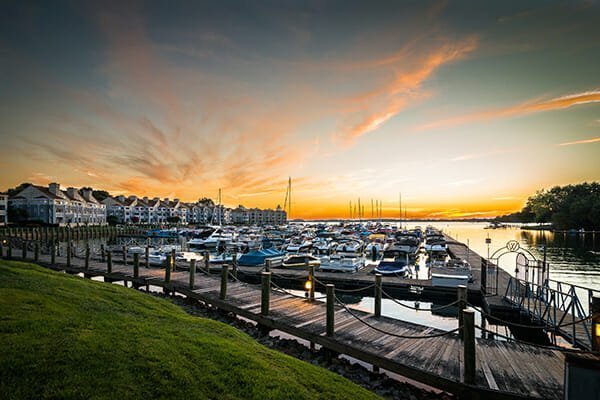 If you ever took a design or painting class, you learned that horizontal compositions have a quieting effect on our cerebral activity. No wonder, then, that the families who live there, and visitors who gently pass through, fill their days at Lake Norman just north of Charlotte, NC, with a welcome measure of serenity.
While the surrounding Appalachian foothill terrain is both rambling and engaging, it is the endless horizon stretching across a lake as broad as 32,000 football fields that truly informs the aesthetics at Lake Norman.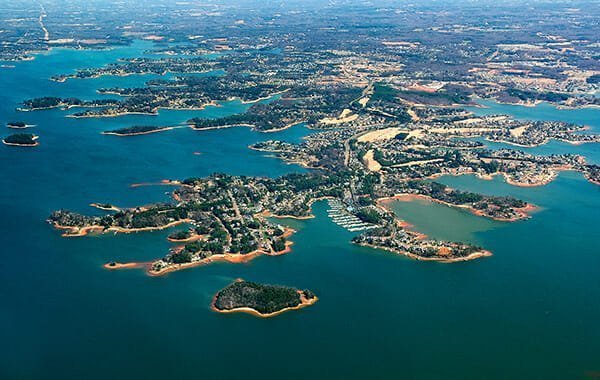 Not that there aren't scores of things to stimulate cerebral activity at the lake, like taking a Back-to-School class at Davidson College, kayaking the ancestral Catawba River, power antiquing, wrangling with a trophy bass, or tackling a lakefront golf course. It's just that at the end of the day, the act of winding down at Lake Norman happens so much more gracefully and naturally, and it's all because of the sun setting across that big, beautiful horizontal lake.
The Story of Lake Norman…
The story of Lake Norman dates back to the early 1960s, when Duke Power secured the rights to dam the Catawba River to generate hydroelectric power and drinking water for metropolitan Charlotte and the surrounding region. The dam not only created the vast lake, the second largest in North Carolina, but also 520 miles of fresh, glorious shoreline that literally swirls and scrolls around the lake perimeter, as if written in Elizabethan cursive. And the swirls created endless coves and nooks, around which intimate neighborhoods, marinas, restaurants, beaches, and a vast state park could be sited.
Nancy Bondurant, a local pre-school teacher who moved to the area in 1998, has been sailing since childhood and has a love affair with the lake. "There's nothing better than to join friends in the Lake Norman Community Sailing Club on a Saturday morning," says Nancy. "We perfect our sailing techniques, and exercise, and laugh, and feel the wind in our hair … it's completely cathartic."
One activity that is starting to take hold on Lake Norman is bird watching from a watercraft, where you quietly trace the shoreline with binoculars in hand, hoping to add an elusive bird species to your "life list." Popular spots include the osprey nesting platforms that dot the lake and were erected by North Carolina Wildlife Federation.
Rob Dancy, who as a high school student in 1964 used to go out to the Cowans Ford Dam on Sundays to watch Lake Norman fill up, has a lakefront home just a quarter-mile from a protected island where up to 100 blue herons roost. Says Rob, "We'll often look out to the island and see a handful of folks on a kayak or pontoon boat circling it as they respectfully observe these regal birds."


Request More Information from These Lake Communities:
Previously published in the 2016 Summer issue.
Receive your complimentary Relocation Bundle