Improve Your Health with Green Tea
Improve Your Health with Green Tea
Widely known for its many and varied health benefits, green tea has been a staple of Eastern cultures for centuries. Archeological evidence suggests that people consumed tea leaves steeped in boiling water as long as 50,000 years ago. Today, millions of people around the world consume green tea, and scientific research is providing hard evidence for the health benefits that have long been associated with drinking green tea.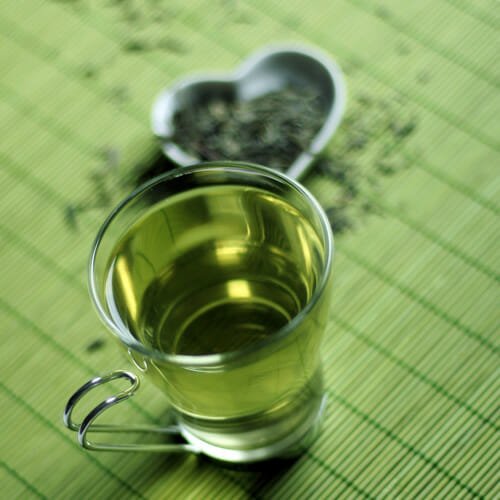 Green tea's most widely accepted health benefits include:
• Strengthening the Immune System: Green tea's ability to fight bacteria helps promote a healthy immune system and reduce the severity and duration of ailments such as the common cold and food poisoning.
• Safeguarding the Heart: Green tea reduces the risk of thrombosis and suppresses the formation of blood clots, reducing the risk of heart disease and heart attacks. People with bleeding or blood clotting disorders, or those who take blood thinners, should talk to their doctors before increasing their consumption of green tea, as it may cause harmful side effects.
• Preventing Cancer: Green tea is rich in antioxidants, with almost 10 times as many antioxidants as fresh fruit and vegetables. Polyphenols found in green tea not only inhibit an enzyme required for cancer cell growth, but also kill cancer cells with no ill effect on healthy cells.
• Lowering Cholesterol: Green tea reduces cholesterol and helps improve the ratio of HDL (good cholesterol) to LDL (bad cholesterol).
• Reducing Joint Pain: Green tea's polyphenol antioxidants may reduce the incidence and severity of rheumatoid arthritis.
• Slowing Neurodegenerative Diseases: Green tea has been used to slow or stop the onset of Alzheimer's disease, Parkinson's disease and multiple sclerosis by lessening the damage to brain cells caused by excessive inflammation and increased levels of iron, among other things.
• Lowering Blood Sugar: Green tea has been proven to help lower blood sugar levels in many adults. Because of its natural flavoring, it can be consumed without the addition of sugar or milk. It may even help prevent type 2 diabetes-new studies suggest that green tea may improve glucose tolerance and insulin sensitivity in some individuals.
• Raising Metabolism: Green tea is capable of raising the body's metabolic rate, which speeds up calorie burning and increases fat oxidation.
• Preventing Tooth Decay: Green tea helps prevent tooth decay by killing the bacteria that cause dental plaque and halitosis (bad breath).
• Increasing Bone Density: Some studies have shown that green tea provides benefits similar to those provided by calcium or exercise in people age 60 and over by significantly increasing bone mineral density.
Combined with proper diet and exercise, drinking green tea can be an enjoyable and effective way to improve overall health.
Request information from these Communities
Receive your complimentary Relocation Bundle