ideal destinations Bluffton 2016
Bluffton: A Unique State of Mind
by Emily Colin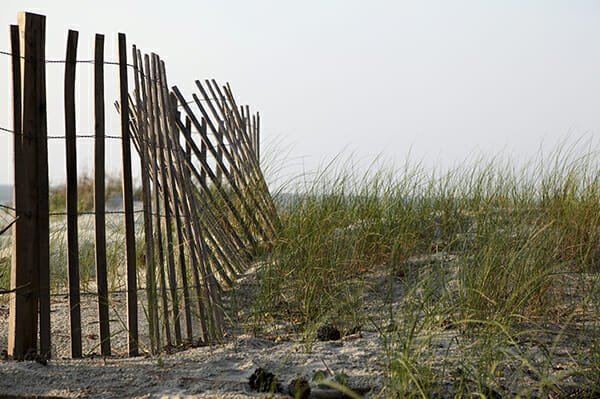 Ask any longtime resident to describe the town of Bluffton, SC, and more than likely they'll reflect on the easygoing pace of life, the beauty of the May River, the sense of community and the kindness of the people who call Bluffton home. Dig a little deeper and you'll unearth vignettes about the town's one-of-a-kind characters—the couple that once held a wedding for their two goats at Foot Point plantation or Babbie Guscio, the eccentric visionary behind Bluffton's Village Festival, who, as a six-year-old, reportedly met Robert Frost and informed him that she'd read all of his poems. It doesn't take much to imagine yourself right there beside them—eating fresh-caught, briny oysters harvested from the river and washed down with a cold beer, or wandering the oak-shaded streets of Old Town, ducking into one of the eclectic art galleries as the spirit moves you. True to the town's unofficial motto, Bluffton is much more than a place—it's a "State of Mind."
Perched on a high bluff of the May River, nestled between Hilton Head Island and Savannah, Bluffton is sometimes called the "last true coastal village of the South." Originally settled in the early 1800s, it was an ideal summer vacation spot for plantation owners seeking relief from the unforgiving heat of the lowlands. Today, Old Town Bluffton is lined with independently owned restaurants, art studios, galleries, unique stores, and antique shops.
Visitors and new residents alike won't want to miss The Storybook Shoppe (41A Calhoun Street), the town's only independent bookstore devoted entirely to children's books. "It's very inviting, very friendly. Just a lot of fun," says bookseller Wendy Purdy. "The majority of people that come in are grandmas, and they always bring their grandkids—but there's lots of locals, as well, and vacationers. Many people come back year after year."
Purdy is eager to sing the town's praises. Old Town Bluffton "is very small, really just one street. There are a lot of local artists . . . and brilliant restaurants. It's just alive," she says. "It's very friendly and open. Everyone knows each other . . . there's a very strong sense of community, but yet it's also laid-back."
One of the best-known local artists is Jacob Preston, a ceramicist whose studio is located in the retired Bluffton Tabernacle (10 Church Street). Self-identified as "Bluffton's tallest potter," Preston has been a full-time working potter for almost 40 years. Visitors to his studio will find a wide range of gorgeous pieces, from platters and pie pans to vases and handmade sinks.
Art lo
vers will also enjoy Pluff Mudd Art (27 Calhoun Street), so named for the rich mud of the salt marshes and featuring multimedia work of local artisans, The Filling Station Art Gallery (69 Calhoun Street), located in the former bay of a gas station and featuring "art from $5 to $5,000," and SOBA (Society of Bluffton Artists at 6 Church Street), a nonprofit offering a gallery, demonstrations, and classes for aspiring visual artists.
Old Town is a history buff's delight, starting at Heyward House (70 Boundary Street), an antebellum home that doubles as a museum and welcome center. Take a step back in time with the self-guided walking tour through the National Register Historic District, then ease your transition into the 21st century with a visit to Stock Farm Antiques (1263 May River Rd.), Bluffton Antiques and Gifts (12 Calhoun Street), or Boundary Street Antiques (71 Boundary Street).
History not your thing? Not to worry. Bluffton is an outdoor enthusiast's paradise, with ample opportunities for boating, fishing, kayaking, and crabbing. Paddling down the May, breathing in the rich scent of the river breeze, catching sight of a pod of dolphins in the distance—it's not hard to understand why so many folks have discovered this hidden gem just over the bridge from Hilton Head Island and are eager to call it home.
After a day on the river, kick back at one of Bluffton's many acclaimed restaurants. Some favorite spots include Bluffton BBQ (11 State of Mind Street), whose motto is "Mediocrity is not on our menu;" Captain Woody's Seafood Bar (17 State of Mind Street), a neighborhood bar and grill; Old Town Dispensary (15 Captains Cove), open until 2 a.m. and known as much for its live music and capacious seating as it is for its delicious food; Red Fish Bluffton (32 Bruin Road), winner of Wine Spectator's "Best of Award of Excellence;" and The Cottage Café, Bakery and Tea Room (38 Calhoun Street), whose caramelized apple cider tart and raspberry white chocolate cheesecake will prove a siren song for even the most dedicated calorie-counter.
If you're lucky enough to be in Bluffton on a Thursday afternoon, you won't want to miss the Farmer's Market, complete with live music, demonstrations by local chefs, guest visits by master gardeners, and the most delectable fruits, vegetables, jams, jellies, spice blends, and baked goods that Bluffton's local farmers have to offer.
Bluffton is truly a foodie's haven, but it's also a golf-lover's dream. Located in close proximity to the golf destination of Hilton Head Island, the Bluffton area also has several excellent public courses of its own, including the May River Golf Club (7,171-yard course designed by Jack Nicklaus in 2004), Crescent Pointe Golf Club (an Arnold Palmer course that finishes along the picturesque banks of Colleton River), and Eagle's Pointe Golf Club (one of Davis Love III's first designs).
For new Bluffton residents Paul and Nancy Golden, all of these amenities are important, but the spirit of their new home matters even more. "It's the ambiance," Paul says. "In the Lowcountry, people are laid-back, friendly and easygoing, compared to the busy pace around D.C. They're winding down to a comfortable, relaxed way of living." He smiles, leaning back in his chair. "I get a chuckle when people complain about traffic. To them, traffic is six cars to the light."
Previously published in the 2016 Spring Issue.
Receive your complimentary Relocation Bundle