Daniel Island – A Charleston, SC, Gem
Daniel Island, Charleston, SC Retirement Community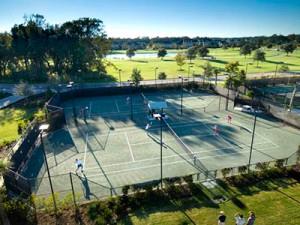 What began as a small development in 1996 has flourished into a 4,000 square foot expanse of custom built homes, traditional neighborhoods, hundreds of acres of parks, more than eighteen miles of running and biking trails, and a lot of different places to spend a pleasant afternoon. Located in the heart of Charleston, South Carolina, Daniel Island has formed itself into a luxurious South Carolina golfing community, completed by the natural beauty of the island. Lush, green grasses; tall, thick trees; quick-moving rivers; and gracefully undulating marshes dot the community-allowing for a lovely scene at every turn.
For instance, the island's two exclusive, nationally ranked, Master Golf Courses and Country Club, located at the northern end of the island. This is the country's only pairing of courses designed by Tom Fazio and Rees Jones. Residents here feel it is, "A home away from home," complete with a high-end golf experience and continual social and recreational opportunities offered to the community. The Daniel Island Club is renowned for its ability to throw an event of all kinds: elegant dances in the ballroom to a casual get together for old friends-the atmosphere is grand and the staff is determined to make everyday a wonderful one for all who enter. The Clubhouse offers all-year round cuisine for both formal and informal tastes, making sure golfers are well fed any time they are near.
Tennis players at Daniel Island are not left in the cold, however. A state-of-the-art tennis pavilion keeps even the most determined of tennis players busy on its eleven different courts consisting of two hard courts, eight Har-Tru courts, and Charleston's only grass court. Instructional programs and clinics are available for all ages, and viewing is available from the Tennis Pavilion Center, which includes a full-service pro-shop. For keeping healthy off the court, Daniel Island offers its Fitness Center which features the latest technologies for cardiovascular and circuit training. Also within the center are independent aerobic studios, a mirror progress wall, steam areas, and a men and women's locker room. For cooling off after a work-out, there are two resort-style, saltwater pools, featuring beachside entry and a waterslide.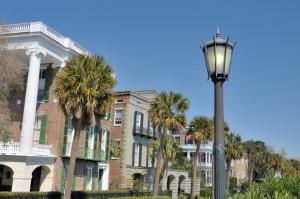 For a trip outside of the Island, all of Charleston is available. South Carolina's most beautiful beaches, an enchanting downtown area, rustic churches, battleground memorials, an airport, and colorful, exciting restaurants are only minutes away. A city famous for its old-fashioned, stylish way of life, Charleston leaves little to be desired. In the middle of this lies Daniel Island, making the community a top real estate choice. It's easy to see why Daniel Island is almost too good to be true-but in fact it is one of the best places to retire in South Carolina.
With a gorgeous setting, an amazing location, great golf, and a focus on easy-going days in the midst of a city-Daniel Island is an excellent choice.
Request More Information from: